SCOM PFE
Tim McFadden
, has made some good tools before like the
Remote Maintenance Tool
. This piece of software is really great since it offers functionality which isn't present in SCOM by default.
Yesterday he published a new one, the Subscription Copier. What it does? Taken directly from his posting: 'Subscriptions copier is a simple tool for copying subscriptions and helping with alert escalation'.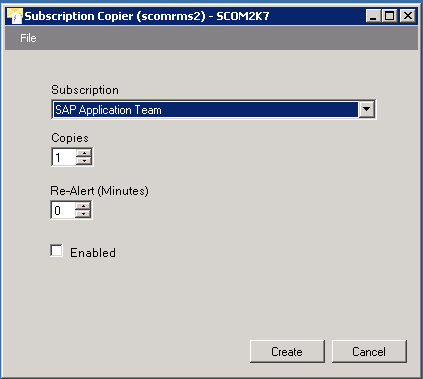 Tool to be found here, documentation included.
Thanks Tim for sharing another powerful tool for SCOM. Great job!